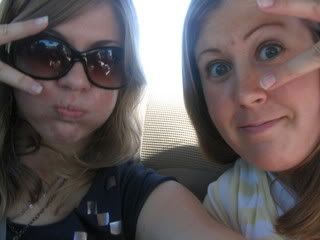 Last sunday we took a four hour automobile ride to Burlington, North Carolina
to meet our new bestest friend Daniel Kirkley.
We stopped at Biscuitville for a lovely little lunch of, yes...
you guessed it: Biscuits.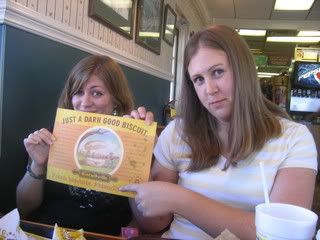 & we spent the afternoon killing time at Grandaddy's Antique Mall.
BO-RING. but who really cares? we had fun anyway.
& then the moment we'd been waiting for; for more than a year!
in other news... i'm pretty much exasperated & flabberghasted
with this ten page paper about Major depression.
Only about 39,847,937 paragraphs to go!
in better news, I won tickets to the Sanctus Real/Steven Curtis Chapman show.
So we get to reunite with our Sanctus boys for free
& finally meet Steven.
love & chocolate chip cookies. ♥
p.s.
for fun summer photos, click here:
http://www.facebook.com/album.php?aid=2113614&l=25ed1&id=68121347
& here:
http://www.facebook.com/album.php?aid=2121650&l=40cf7&id=68121347
& for nashville/franklin, TN photos:
http://www.facebook.com/album.php?aid=2119417&l=42ba9&id=68121347