Friends,
Forgive me for my abandonment.
I have been absolutely buried in books. Pages & pages of books. 
I just transferred to Virginia Wesleyan college & I have been quite the busy bumblebee!
I had a job interview at the Jcpenney's photo studio on Friday, so I am waiting to find out if I am going to start a new job or if I'm still going to be a gymnastics coach!
Just because i'm always on the move doesn't mean that this is the end of my blogarooney. I will definitely be coming back to update you on things of importance, but during the craziness of school, I started a new project; a new adventure to help spark creativity amongst the daily drudgery of school. I have a photoblog that i update EVERY SINGLE DAY of my life with a picture from the day. Some are silly, some are awesome, some are lame... but they are definitely interesting! I'm on day 23 of my Photo A Day challenge...so it would be fab if you check out my photo blog, leave a sweeet comment or two and maybe add me to your blog list. That would make my heart smile!
Here's a sneak peek at some of my favourite photo blog pictures so far.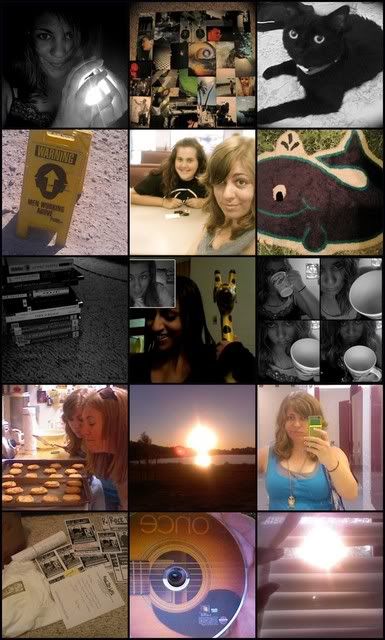 p.s. if the whole collage isn't showing, click on the photo to see it enlarged!
I love you.
One week until Rock the Lake, Downhere's official cd release show in Williamsburg... Let me know if you're unbusy & you'd like to come join in on the festivities!
<3